Why violence against women continues unabated despite presence of laws
Over the last few years, there has been a surge in the reported cases of domestic violence across Pakistan. Studies show that most marriages in our society are based on toxic relationships, often involving physical and emotional abuse. This, in particular, pertains to women in the country and even if they try to open up to their families about being abused, they are often sent back to their abusers in a bid to "save the household".
Many a time, victims of domestic violence are told that "everything would be fine once a baby is born". In hopes of making the situation better, women keep having children, but the cycle of domestic violence rarely stops.
As a result, a toxic, abusive marriage — which could easily be ended within a few months — lingers on and women have to stay with their abusers for years, only for the sake of their children. In doing so, not only is the victims' life is ruined but children also suffer equally while being forced to live in an abusive household.
Grim numbers
Recently, a detailed report documenting incidents of domestic violence in the last three years was presented before the National Assembly of Pakistan. According to the document, a total of 63,367 cases of violence against women were registered with the police over the last three years. Meanwhile, between 2019 to 2021, 3,987 women were killed as a result of domestic violence.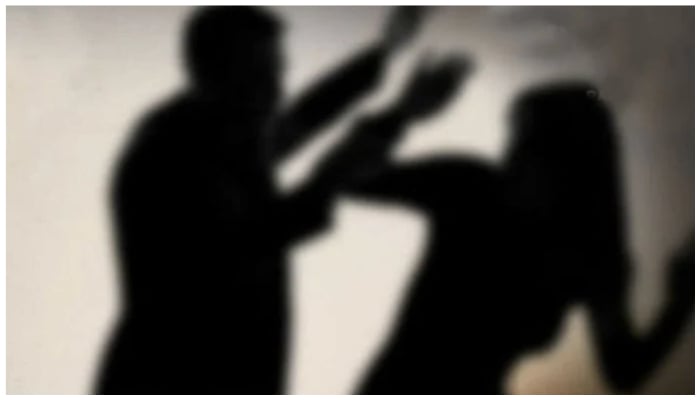 The report, citing police records, further showed that a total of 5,171 cases related to physical abuse and torture were registered during this period, while 1,025 women were subjected to honour killings and another 103 women became victims of acid attacks. Similarly, a total of 10,517 rape cases and 643 incidents of gang rape were registered with the police during the aforementioned period.
Prevalent in all socioeconomic classes
The statistics show that despite the presence of domestic violence laws in the country, women are still not safe. Such cases are also not confined to specific socioeconomic classes, as women belonging to all backgrounds have witnessed intimate-partner violence, which has even led to murder. A few examples include the Noor Mukadam and Sarah Inam murder cases, as well as the ongoing domestic abuse case of Syeda Aliza Sultan, who recently submitted evidence of domestic violence in a court against her ex-husband, renowned Pakistani actor Feroze Khan.
According to Aliza, over the last four years, Khan allegedly subjected her to physical violence several times while also torturing the couple's son, Sultan. She also submitted her medico-legal reports and images before the court to prove that she was assaulted by him.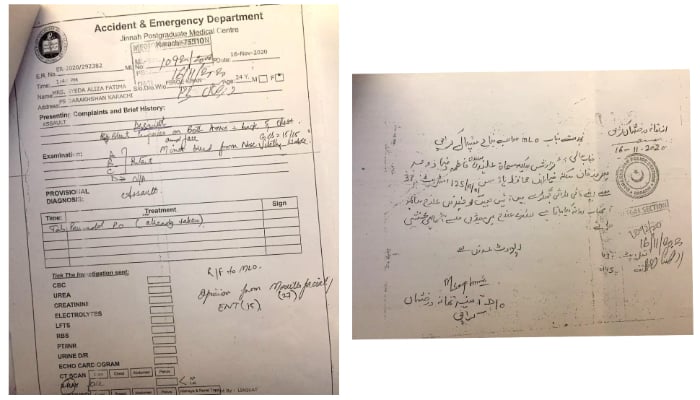 Shedding light on such incidents, Pakistani lawyer and legal expert Sara Malkani reiterated that cases of violence against women are rampant in all socioeconomic classes and even those who are highly educated or belong to respected families are not immune to it. The cases of Aliza Sultan, Noor Mukadam, and Sara Inam serve as relevant examples.
"It doesn't matter whether you belong to the upper class, lower class, or the middle class and it makes no difference if you are educated or not. Cases related to domestic violence, rape, and honour killings are found everywhere in the country," Malkani told Geo.tv.
Fatima TuZara Butt, an Islamabad-based lawyer who specialises in cases related to women including domestic violence, meanwhile, said that such cases continue because, in Pakistani society, a girl's parents hold the belief that once their daughter is married, she should stay obedient to her husband, otherwise no one would accept her.
"Often when a victim approaches her family and expresses her desire to return to her home, her father and brothers refuse to take her back under the pretext of preserving the family's honour," Butt said while speaking to Geo.tv.
Tip of the iceberg
Sara Malkani went on to say that "we are only aware of reported cases", but thousands of victims never go to the police to report their ordeals. "The statistics, therefore, do not portray the real picture."
She maintained that while the focus is largely on punishment for the crimes committed against womenfolk, it is the duty of society to also talk about prevention so that such cases do not happen in the first place.
"We, as a society, have to understand that the root cause of these horrible incidents lies in patriarchy, so there is a dire need to address this issue and stop such cases from happening," she said, adding that accountability was largely missing from the Pakistani culture.
"We mostly see that there is no accountability if someone does something wrong and they won't be answerable to anyone. On the other hand, while we talk about accountability, many a time women approach the police and court to seek security. But our state's system in this regard is very weak. The police don't respond," she maintained.
Butt said that the reason why cases of domestic violence are increasing despite the presence of law is because of the patriarchal system.
"If a man is subjecting his wife to domestic abuse, the victim seldom finds any support from other family members," she said, adding as a result, they often have to become victims of domestic violence at the hands of their husbands.
Owing to this social stigma, females don't want to report the cases, she added.
"Even when they muster the courage to do so, police officials often discourage the victims from proceeding with the case and suggest they go home and resolve family matters within the family," the lawyer stated.
Need for early intervention
Malkani, while citing the example of other countries, said that around the world, it has been established that such assaults should be dealt with in a timely manner to save women from being killed.
"If the response is timely, it is possible to prevent serious cases. But we don't see such a response, even though the awareness regarding these matters has increased a lot," she said, adding that most domestic violence victims require immediate protection.
"Their first question is mostly about how they can protect themselves because they fear the abuser would follow them even if they leave their homes and how they can protect themselves in such a situation. But [women should be aware that] the Sindh Domestic Violence Act, for instance, has a provision that allows women to seek protection from the court, while Punjab's law also has this provision."
She said that if the laws are properly implemented by the court and police, then several women and children can be provided proper protection. "We can see that this law was passed nine years ago in Sindh, but the courts don't understand it properly because when we file an application with the magistrate, they still neither understand nor have the sensitivity that they are supposed to issue such an order immediately and for police to instantly act upon them," she said.
Answering a question related to how the public has a lack of trust in the police and the country's judicial system, Malkani cited the example of the Noor Muqadam murder case and said that it was an exception because the speed with which the trial proceeded and timeliness of the criminal's conviction has not happened in other cases, adding that other cases of a similar nature would not get the kind of publicity that Noor's case received.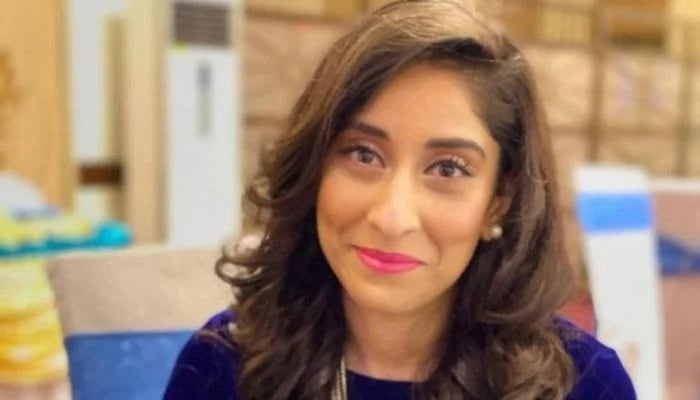 "When there are so many cases, the media and public wouldn't approach it the same way. Trust is an issue here. Even in a city like Karachi — where so many sensitisation training sessions have been conducted from time to time and the civil society has also done a lot of work to create awareness — whenever a woman goes to the police station to lodge a complaint related to domestic violence, they are often discouraged to register a first information report (FIR) and are instead suggested to "compromise" and continue living with the abuser."
Can domestic violence law protect women after divorce?
In cases where a couple has had an abusive relationship that ended up in a divorce, after which several cases were filed in a court of law by both parties involved and the victim is threatened regarding the custody of her children, Malkani said that the victims can still register an FIR because there is no statute of limitation in the law regarding that.
"I have also dealt with a case where the proceedings for khula (woman's demand for a divorce) and domestic violence were tried simultaneously. Therefore, there is room [for filing a report] in the law even after a woman has divorced," she said, adding that cases like that should be brought to the forefront where even if the woman leaves the husband and opts for divorce, the proceedings for domestic violence can also take place simultaneously and the trail can be initiated. "This should happen and the law is open to it."
Butt, on the hand, said that Pakistan's government has passed legislation to deal with cases in which women are subjected to violence at home, on the streets or anywhere else.
"The laws exist to deal with these cases. However, its implementation is weak because women don't take a stand. They fear that if they take any action, they might be kicked out of their homes and might hurt their honour. Such cases usually remain buried due to the aspect of 'honour' associated with it," Butt said.
She further shared that the length of these cases also makes redressal a challenge.
"Women have to fight for years to prove domestic violence; they have to visit the court numerous times, hire a lawyer and pay their fees. On the other hand, Pakistan's justice system is also very slow and by the time a case is heard in the court, a judge may get transferred or take a leave. A lawyer may not be available or a strike may take place in the court," she shared.
Keeping these scenarios in mind, Butt informed, there is no time limit to clarify when the case would get resolved or whether the court is bound to issue a verdict soon and punish the abuser.
Butt also pointed at a woman's lack of financial independence, as money is required to pay for the case to be processed and hire a lawyer which can be difficult for women.
"Women who approach the court are judged by our society, as they consider them to be very unabashed for taking the decision to confront their abuser," she said, adding that women are labelled as "bold and characterless".
"Women feel vulnerable and give up on reporting such cases. All these factors are interlinked when it comes to the lack of implementation of laws and legislation," Butt shared when commenting on the issue of implementation.
KU teachers boycott classes from today over financial, administrative crisis
Strike to continue until teacher's body decides otherwise.
KUTS secretary says budget not approved for past 4 years.
Teachers' strike in evening programme ongoing since Sept 14.
---
KARACHI: The Karachi University Teachers Society (KUTS) will go on strike for an indefinite period of time starting from Friday (today) in protest over the non-payment of dues for over a year.
Speaking to The News, KUTS Secretary Dr Faizan-ul-Hassan Naqvi said that the strike will continue for an unspecified period over the financial and administrative crises until the teacher's body decides otherwise.
Naqvi added that the KU's budget had not been approved for the past four years, which had affected the academic and research work at the university.
"The teachers in the evening programme have not been paid their arrears for the past one-and-a-half years, while the permanent faculty members are yet to receive the increment announced in the provincial government's budget four months ago," he said.
"The visiting faculty are being hired at a rate of Rs600 per lecture, which after deduction is reduced to Rs480. Even this is not being paid."
Moreover, the KU's structure and facilities were in a dilapidated condition suggesting mismanagement of the administration, Naqvi asserted and lamented that students were moving towards private universities because of these problems in the public sector.
Earlier in the day, the KUTS convened a general body meeting at the art auditorium, which passed a resolution to boycott all academic activities at the varsity until further notice.
It also endorsed the teachers' strike in the evening programme ongoing since September 14. The meeting demanded that the Sindh governor and the chief minister take notice of the crises and form a commission to investigate their causes.
Geneva flood pledges: Pakistan receives only $1.48bn of $10.9bn
Only $780m disbursed in project financing as of Sep 2023.
Govt receives roughly $700m in oil and commodity financing.
Saudi Arabia so far disbursed $600 million as an oil facility.
---
ISLAMABAD: Pakistan has, to date, received only $1.48 billion in funding from both multilateral and bilateral creditors as part of the Geneva pledges totaling $10.9 billion designated for the reconstruction of areas affected by devastating floods last year, The News reported on Wednesday.
The progress of project financing, however, has been alarmingly slow, with just $780 million disbursed as of September 2023. Pakistan endured severe flooding in the previous fiscal year, resulting in extensive human and financial hardships, but there was hope for rehabilitation, as donors committed $10.9 billion in the form of loans to support the reconstruction endeavors.
Islamabad, too, has successfully obtained approximately $700 million in oil and commodity financing. Nevertheless, it is an undeniable fact that the distribution of project loans has remained frustratingly sluggish, necessitating swift action from all federal and provincial agencies responsible for pulling off flood-related projects in their respective regions. Therefore, accelerating these efforts is imperative.
"The caretaker prime minister has also taken notice of this slow disbursement of committed pledges as the project loan acceleration depends upon the executing agencies' ability to implement the projects on a fast-track basis," a top official of the government confided to The News here on Tuesday.
The Islamic Development Bank (IsDB) had committed $3.6 billion on account of commodity financing, out of which $1.1 billion was planned to be disbursed on an annual basis over a year. Out of $3.6 billion, there was a planned disbursement of $300 million, which was underway during the current fiscal year.
However, the remaining $3.3 billion was still problematic because it was syndicated financing, which the IsDB planned to secure from other commercial banks. So far, there are indications that its interest rate might exceed and fall into a range of over 10%.
However, the oil-exporting giants argued before the government that if they secured local funding, it would be on the much higher side, keeping in view the higher interest rates in the domestic market.
The Kingdom of Saudi Arabia has so far disbursed $600 million as an oil facility out of total financing committed for commodities and oil financing. The government has heavily relied on the disbursements of project loans from the World Bank and Asian Development Bank. From the World Bank loans, there are projects going to be executed in Sindh and Balochistan for the construction of housing and agriculture sectors.
The premier is expected to chair an important meeting to review progress on donor-funded projects for flood-affected areas after his return from abroad, as one of such important meetings got postponed last week before his recent departure to the USA.
The implementation of flood-affected area projects needs acceleration in order to materialise maximum disbursements from the pledged loans, but without improving bottlenecks at execution levels, this wish will remain just a pipe dream.
Parts of Karachi receive light to moderate rain
The weather in Karachi turned pleasant as different areas of the city witnessed intermittent showers on Wednesday.
The Pakistan Meteorological Department (PMD) had predicted rain with wind and thunderstorm in the metropolis today afternoon and evening.
Several areas of the port city including Quaidabad, Landhi, Korangi and Sohrab Goth received light to moderate rain. Other areas including Orangi Town, Surjani, Nazimabad, Shershah, Old City Area, Clifton, Garden, and Saddar also received light showers. 
According to the Met Office, Karachi is expected to remain cloudy for the next 24 hours. Moreover, the lowest temperature recorded in the city was 29.5°C.
Different areas in the city will likely receive heavy rain as more thunderclouds may form in the northeast in the evening, said a weather analyst.
The analyst added that there is a good chance of rain in the eastern and southern parts of the city with a possibility of more rain in Malir, Landhi, Gulshan-e-Hadid, Gulshan-e-Maymar, Port Qasim and other areas.
A day earlier, the PMD said that rain coupled with dust thunderstorms is expected to hit Karachi today with occasional gaps, adding that monsoon currents of moderate intensity are continuing to penetrate Sindh.