WhatsApp will not allow you to take screenshots anymore
WhatsApp is back with yet another exciting and much-awaited feature for its users. The instant-messaging platform is testing a feature where the application will not allow users to take screenshots or record the media sent on one view.
WABetaInfo, which is known for being a WhatsApp watchdog for keeping an eye on the newest updates in WhatsApp betas and its latest releases, said that some beta testers will witness the feature.
Last year, WhatsApp introduced an option where any image could be sent to "View Once" allowing the image to disappear after being opened, which is similar to Instagram and Snapchat. However, unlike WhatsApp, these apps notify senders if the receiver screenshots their media.
Developing the platform's privacy features, it now wants to "block" users from recording WhatsApp media sent on one view.
The latest release is found on TestFlight for some iPhone users running WhatsApp beta 22.21.0.71 (build 405622068) where they will be not able to screenshot content sent with the "View Once" option.
If a user tries to take a screenshot, WhatsApp will show a pop-up saying "blocked for added privacy". The new privacy option cannot be disabled.
It is unknown when the platform will release the feature to the public.
NASA to launch Roman telescope capable of capturing extensive space data
The amazing James Webb Space Telescope has allowed astronomers to unravel the mysteries of the cosmos as it shared a number of mesmerising pictures of the galaxies.
But scientists from NASA are putting their effort to build another space telescope, bigger than the James Webb. "Nancy Grace Roman Space Telescope" is scheduled to be launched by 2027, Euronews Next reported.
Dubbing it "a new age for astronomy", one of the scientists working on the telescope project said the telescope would allow acquiring more information and would help answer further riddles about astrophysics.
The telescope would provide a more "panoramic view of the universe and allow more statistical studies," said Marco Sirianni, ESA's Science Operations Development Manager, working on the project.
Difference between Roman Telescope, James Webb and Hubble?
As the pictures released last year by James Webb and Hubble, they provide detailed insights and views on small parts of space whereas, Roman, it is said, would give a much broad view of it, creating images 200 times larger than Hubble.
It would be aimed at surveying other objects in space, Sirianni said.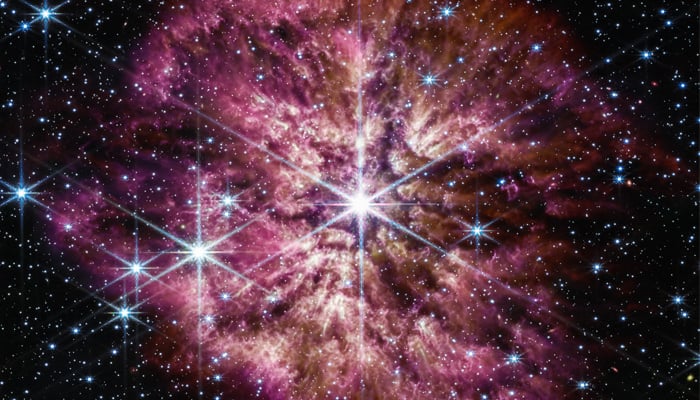 He said that with the Roman telescope, a full picture of a galaxy can be taken in one single shot, unlike Hubble which captures parts of galaxies.
The Andromeda galaxy pictures were taken at least 400 times by Hubble and were put together to make a complete picture of the galaxy. Roman would take the large broad view in a single shot.
While 30 years of Hubble captures have provided us with data of 170 terabytes, from James Webb 1,000 terabytes of data is expected to be collected in just five years. 
However, Roman would allow gathering 20,000 terabytes of data in mere five years, the scientists noted, adding that it will allow them to capture billion of galaxies helping scientists create a 3D model of galaxies.
Learning more about cosmos
With these large telescopes, scientists are trying to unravel the hidden mysteries of the universe such as the expansion of the universe, dark matter, dark energy, distances between the galaxies and measurement of the distances among different galaxies.
By acquiring more insights with the help of this modern technological equipment, it may allow scientists to modify theories of space.
Exploration of other solar systems
Among other things, one of the crucial purposes of the Roman telescope is to detect other solar systems with the help of gravitational microlensing.
"If two stars align to each other, the one in front will distort and magnify the light of the star behind. And if the star in the foreground has a planet, we will see the impact of that planet on the light of the star behind it," Sirianni shared.
He also added that it will provide a "very good" census of how many stars will have exoplanets and the nearest stars of these exoplanets with the help of coronagraph, allowing Roman to take images of Jupiter-like planets with image quality corrections.
If it is successful, it will provide a bottom line to determine the Earth-like plants in other solar systems.
Mercedes vows to produce electric vehicles by investing billion
BERLIN: Mercedes will invest billions of dollars to modernise its plants in China, Germany and Hungary over the coming years, magazine Automobilwoche reported, as the carmaker prepares to switch to electric vehicles and cut emissions.
The European Union (EU) has set a goal to halve CO2 emissions per passenger car over their life cycle by the end of this decade compared to 2020 and is seeking agreement on a 2035 deadline to end the sale of fossil fuel cars.
Mercedes has said it will be ready to go electric by the end of the this decade, where market conditions allow.
"We are investing a three-digit million amount per plant for the run up," production manager Joerg Burzer was quoted as saying by the magazine, adding that these investments will be at the plants in Beijing, Rastatt in Germany and Kecskemet in Hungary.
The carmaker will start work on the Rastatt plant over the coming months and will produce the first model of the compact vehicle platform MMA from 2024. The number of models produced there will be cut to four from seven, Burzer said.
In addition, Mercedes will invest a low single-digit billion dollar sum in modernising the painting systems at its Sindelfingen, Bremen and Rastatt plants in Germany.
The report said the modernisation aims to cut energy and water consumption, and the painting system's reliance on gas, as opposed to carbon-free energy.
Mercedes is also considering expanding its US plant in Tuscaloosa, where it can benefit from government subsidies under last year's Inflation Reduction Act, Automobilwoche said.
Burzer said Mercedes was ready to respond to any further changes in the regulatory environment.
"The framework conditions worldwide change again and again, we may have to react to that," Burzer said.
WhatsApp to bring a new 'chat attachment menu'
Meta-owned WhatsApp is working on another feature for its users by redesigning the chat attachment menu, WaBetaInfo reported Friday.
According to the app-tracking website, the messaging app is rolling out the new update by bringing the version up to 2.23.6.17 for the iOS version.
The feature is under development and will be available in a future update of the app. It is not ready to be released to beta testers as of yet.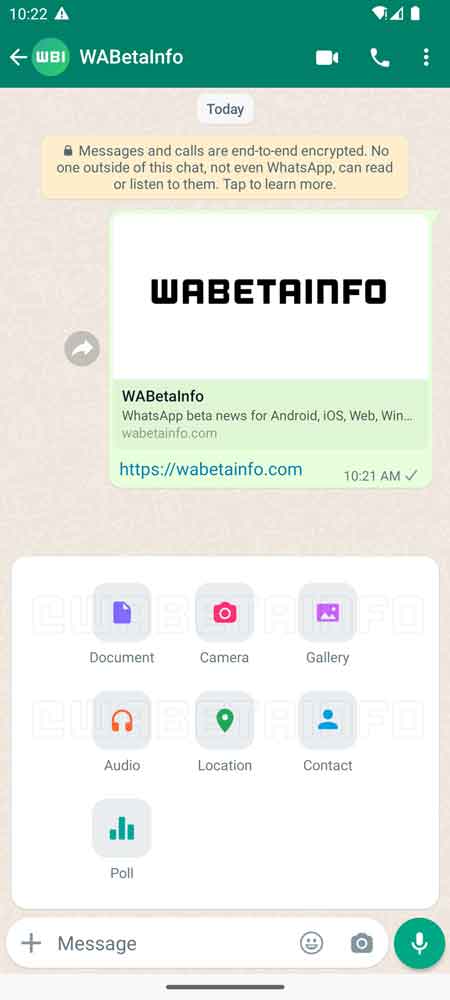 This part of the interface needed a refresh as it was really outdated in terms of appearance. However, with the new update, it will offer a "more modern and intuitive" experience.
Moreover, a redesigned chat attachment menu is also under development for the Android version of the app.
"The new interface is definitely clearer and it offers a better user-friendly experience," said the app-tracking website.
The tweaked chat attachment menu will also allow users to navigate in such a menu if more options are to be added in the future.