This parasite makes people attractive for the opposite sex
T gondii might be making its human hosts more attractive to opposite sex.
Making host more attractive means it can spread more easily.
Infected men had higher facial symmetry and testosterone.
---
Nearly half of the world's population is infected by a common parasite Toxoplasma gondii (T gondii).
A new study published in the journal Peer J has shown that this parasite might be making its human hosts more attractive to the opposite sex to promote more sexual activity so that it can spread more.
Previous studies revealed that T gondii in rats made them attracted to the urine of predator cats. Due to this, rats involved themselves in riskier behaviour which increases the chances of cats eating rats and the parasite eventually entering cat bodies which is an optimal host.
The parasite did not only manipulate rats but also hyenas, chimpanzees and humans. Making the host more attractive means it can spread more easily.
On the contrary, animals may avoid mating with other animals that seem sick. (that is, infected by a parasite). To solve this problem, T.gondii worked on how attractive female rodents found male rodents. Some believe the parasite could do the same in humans.
T.gondii can change rats' behaviours. This is what led researchers to test whether the parasite was doing the same in humans.
Some studies have shown that T.gondii does influence human traits. For example, studies have shown that infected males have higher levels of testosterone.
The most recent study showed that infected men had higher facial symmetry. Similarly, women infected with T.gondii had lower body mass with better self-perceptions of attractiveness.
In the second part of the research, respondents were shown many photos of infected and uninfected people. They were asked to rate the pictures for attractiveness and health.
Those infected with T.gondii were rated more attractive consistently.
While it is still unclear how exactly the unicellular creature is able to bring about such changes, it is now known that it is highly manipulative.
PSL 2023: Islamabad United win toss and put Multan Sultans to bat
In the 24th fixture of the eighth edition of the Pakistan Super League (PSL) at the Pindi Cricket Stadium in Rawalpindi, Islamabad United have won the toss and opted to bowl against Multan Sultans.
At the moment, United are in the second spot on the points table with 10 points, having lost only two of the seven matches they have played during the tournament so far.
The Sultans, with eight points, rank at number three — having won four of the seven matches they have played so far.
Playing XIs
Multan Sultans: Mohammad Rizwan (c), Shan Masood, Rilee Rossouw, David Miller, Tim David, Kieron Pollard, Anwar Ali, Usama Mir, Abbas Afridi, Mohammad Ilyas, Ihsanullah
Islamabad United: Alex Hales, Rahmanullah Gurbaz, Colin Munro, Shadab Khan (c), Azam Khan, Asif Ali, Faheem Ashraf, Mubasir Khan, Rumman Raees, Mohammad Wasim Jr, Fazalhaq Farooqi
Hamza Ali Abbasi to make TV comeback in serial 'Jaan-e-Jahan'
Renowned Pakistani film and television actor Hamza Ali Abbasi is all set to stage his come-back on the tv screen with upcoming drama serial "Jaan-e-Jahan", the actor announced on Tuesday. 
Abbasi informed his followers regarding his return to the TV screen on his official Instagram handle by sharing a teaser of an upcoming project.
He wrote in his post: "Happy to introduce you to the captivating world of our upcoming project Jaan-e-Jahan written by Rida Bilal, directed by Qasim Ali Mureed,".
He further wrote that "the drama is produced by Samina Humayun Saeed and Sana Shahnawaz coming soon on a TV screen near you."
The actor has showcased his acting talent in many well-known dramas before but had announced his decision to withdraw from the showbiz industry over a year ago to devote more of his time to religion.
The actor's last performance as Noori Natt in Bilal Lashari's 'The Legend of Maula Jatt', one of Pakistan's highest-grossing films of all time, had his fans gripped to the screen. He had starred alongside Fawad Khan and Mahira Khan in Lashari's magnum opus.
In an exclusive interview with Geo TV earlier, Abbasi had spoken of his role in "The Legend Maula Jatt" project that was touted as the game-changer and saviour of Pakistani cinema while dishing on the challenges he faced in the process of transforming into the barbaric Noori Natt.
"It takes a lot of guts to handle the kind of pressure that comes with such projects but you eventually get the courage to deal with it," Abbasi had said.
Abbasi had further added that if one chooses to do such projects then they must 'learn to tackle the challenges that come with it' while adding: "As for us; me and Bilal [Lashari], we have become immune to it now."
In pictures: PSL trophies over the years
A brand new trophy was unveiled for the eighth edition of the Pakistan Super League (PSL) by the Pakistan Cricket Board (PCB) on Thursday.
The 24-carat "Supernova Trophy" was revealed at the Shalimar Gardens in Lahore and has left fans reeling.
The PSL trophy is more than just an award, it is in many ways the biggest trophy a cricket team can win in Pakistan, given that in the last 8 years, PSL has come to be deeply loved by fans.
At such a time, let's take a look at the journey of PSL trophies over the years.
PSL 2016
PSL 2017
PSL 2018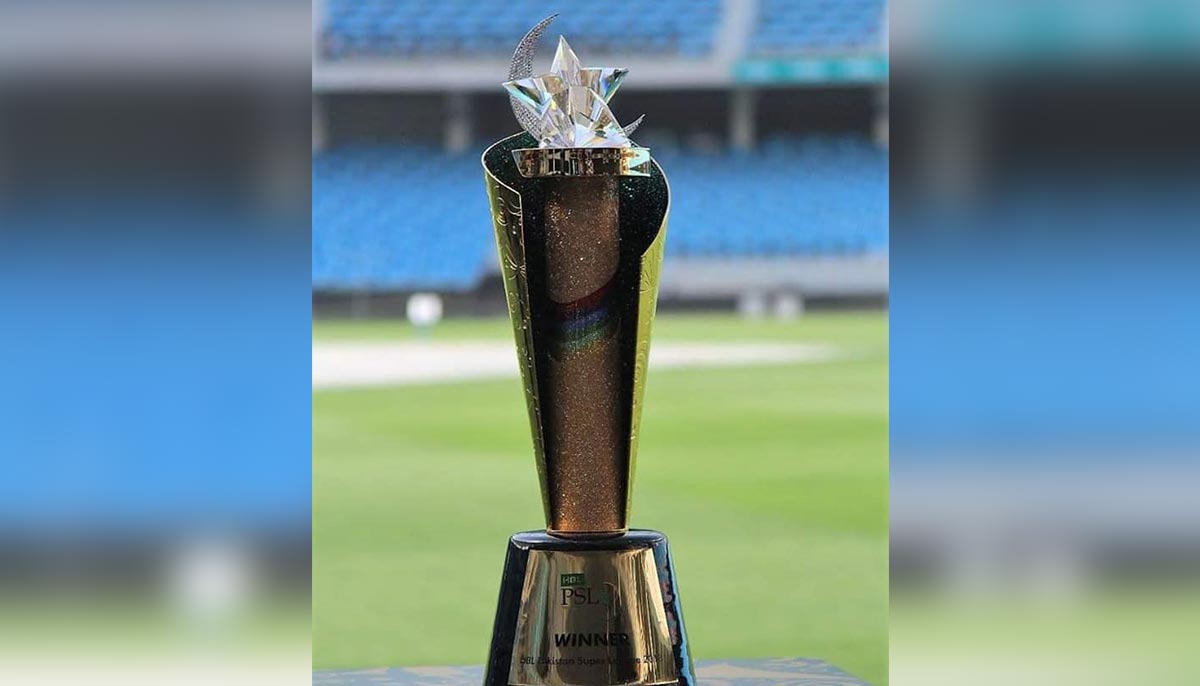 PSL 2019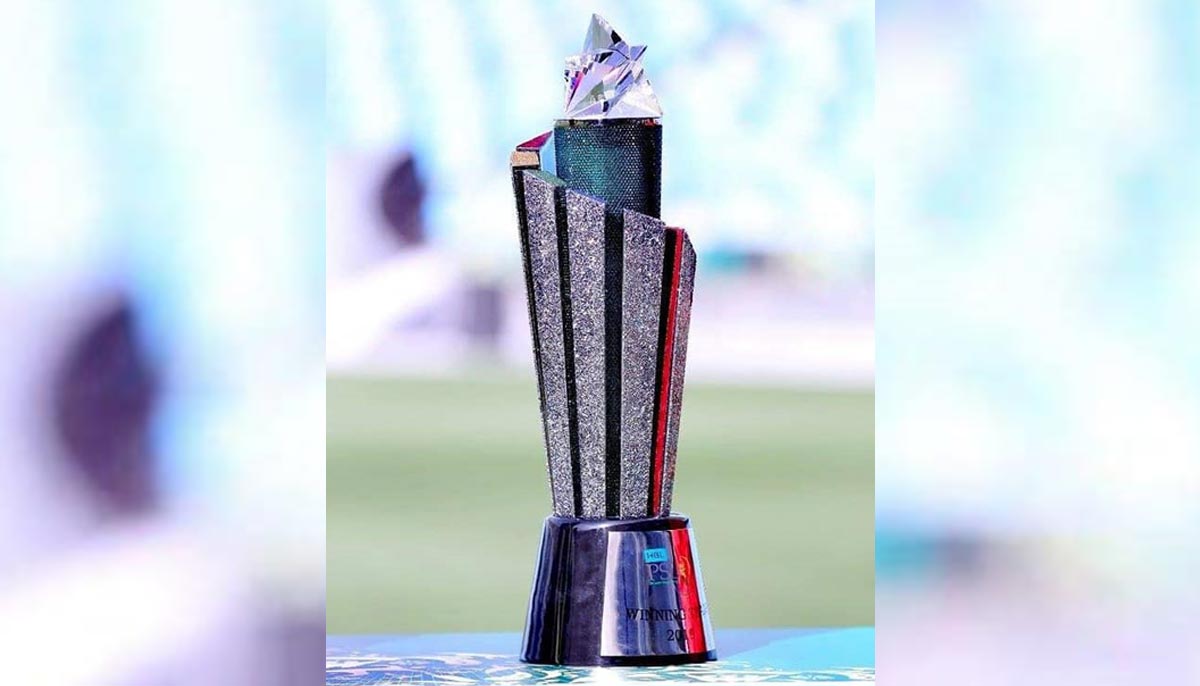 PSL 2020-2022
It must be noted that in 2020, the PCB announced that the PCB trophy revealed that year was here to stay. Therefore, between 2020 and 2022, the same trophy was used, and the winning team's name was embossed on it each of the three years.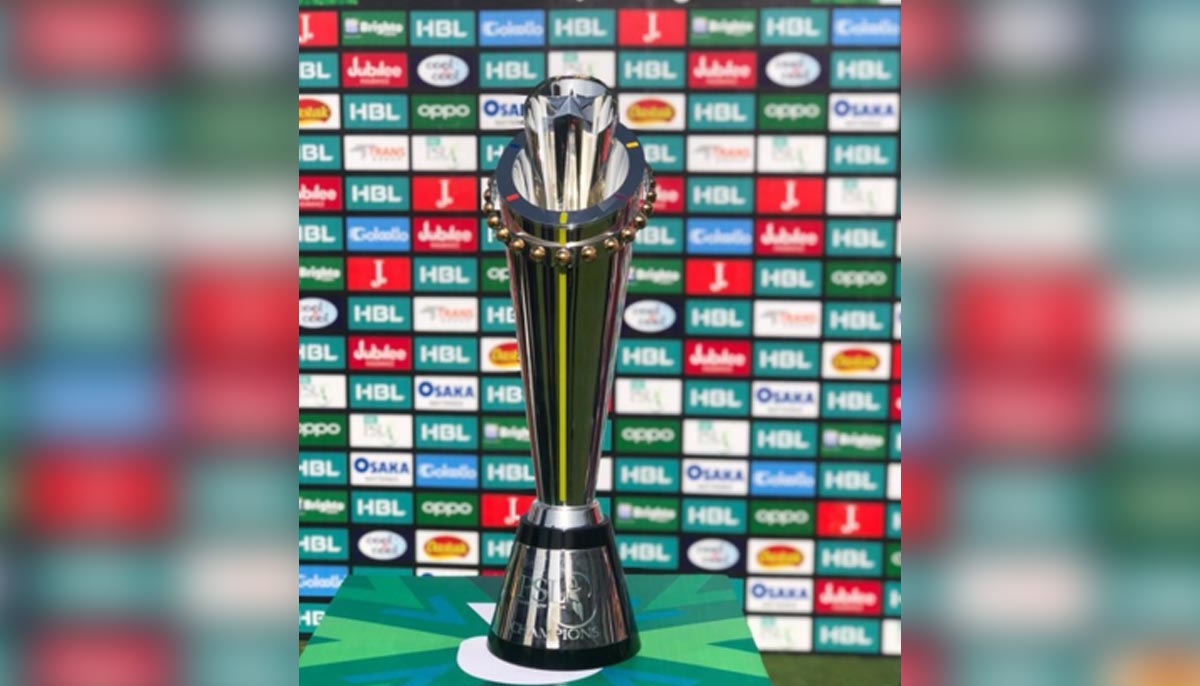 PSL 2023