Review: 'The Legend of Maula Jatt' has got us saying 'Nava aya ae sohneya'
On a sweltering, eerie day in Punjab, a village finds its voice in a brawling young man with a Gandasa. A messiah rises from the ashes in a bid to fight a barbaric, corrupt clan. Behind him is a dark past and ahead of him is a burning desire to avenge the blood of his parents.
A lot of nerves, action and fascination lie before, after and in between the interval of The Legend of Maula Jatt.
While the first-half builds up the motivation of the plot, the latter half peaks with a thrilling climax. What does not change, however, is a continuous effort to mind-boggle the audience.
TLoMJ is a fight of good versus evil. It is a fight of right versus wrong. It is the fight of Maula Jatt versus Noori Natt.
It is truly rare for Pakistani cinema to witness a story where the villain is as powerful as the hero. The first was perhaps Younas Malik's Maula Jatt (1979), where strong character developments gave Pakistani film industry superstars like Sultan Rahi and Musutafa Qureshi.
And now, amid much hype of Bilal Lashari's reboot, it is safe to say the magic has been recreated with Fawad Khan and Hamza Ali Abbasi with the support of Mahira Khan, Humaima Malick, Gohar Rasheed and Faris Shafi.
Maybe it is Maula's hunger for justice, or Mukkho's unapologetic love for him, maybe it is Noori's psychosis or Daaro's fearless aura, but TLoMJ is a movie you would want to watch again.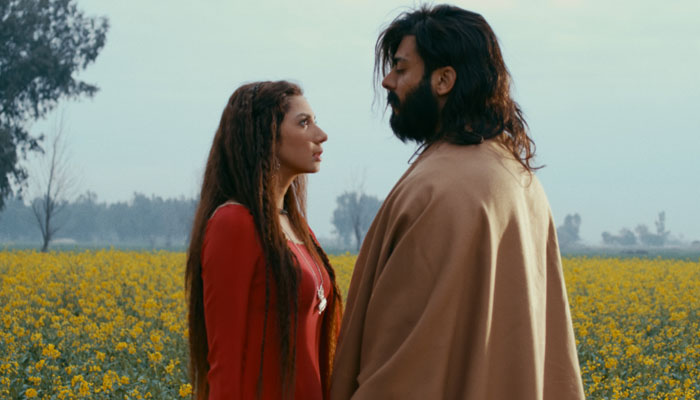 The film does come with its concerns too, and rightfully so. With language being a barrier and an impactful 70's namesake as the benchmark, Lashari has a lot to debunk.
An advice to cinema goers, however, is to not compare the new version with the original one. While the main plot line remains the same, Lashari has created something miles apart from its predecessor and not just because of technology. It is a generational shift, it is bold and beautiful in its different sense.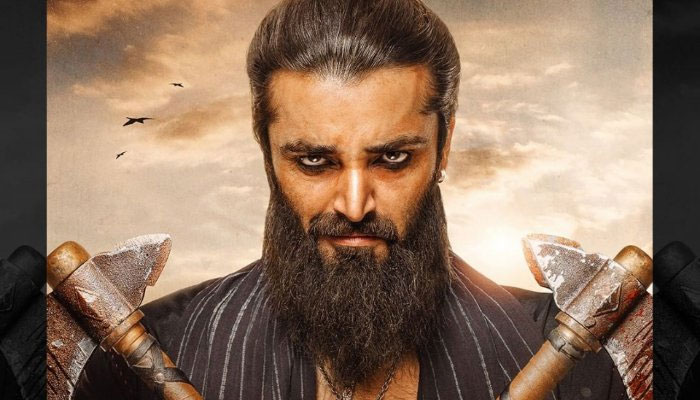 For those, who do not find themselves well-equipped with understanding of Punjabi, the producers have not let language become a barrier. The movie has subtitles and adapts an easy dialect to simulate the experience.
Another big concern for many Maula Jatt lovers has been the absence of songs in Lashari's version. People, who have developed a taste for Punjabi films are big advocates of music and insist a cinema experience is truly complete when infused with a range of peppy dance numbers. For all those, the movie serves a crisp background score, a nostalgic script and fascinating visual tricks. While this might not make up for the melodies, it does provide a compelling mix of entertainment.
A lot of ups and downs, delays and legal setbacks later, TLoMJ has lived up to, if not surpassed expectations. It is an initiative never seen in Pakistan before. It is truly a labour of love.
It comes amid efforts to revive a cult classic. It may not borrow much from the original, but it brings a life of its own on screen. More than anything, it is a saviour to otherwise struggling Pakistani film industry.
PSL 2023: Islamabad United win toss and put Multan Sultans to bat
In the 24th fixture of the eighth edition of the Pakistan Super League (PSL) at the Pindi Cricket Stadium in Rawalpindi, Islamabad United have won the toss and opted to bowl against Multan Sultans.
At the moment, United are in the second spot on the points table with 10 points, having lost only two of the seven matches they have played during the tournament so far.
The Sultans, with eight points, rank at number three — having won four of the seven matches they have played so far.
Playing XIs
Multan Sultans: Mohammad Rizwan (c), Shan Masood, Rilee Rossouw, David Miller, Tim David, Kieron Pollard, Anwar Ali, Usama Mir, Abbas Afridi, Mohammad Ilyas, Ihsanullah
Islamabad United: Alex Hales, Rahmanullah Gurbaz, Colin Munro, Shadab Khan (c), Azam Khan, Asif Ali, Faheem Ashraf, Mubasir Khan, Rumman Raees, Mohammad Wasim Jr, Fazalhaq Farooqi
Hamza Ali Abbasi to make TV comeback in serial 'Jaan-e-Jahan'
Renowned Pakistani film and television actor Hamza Ali Abbasi is all set to stage his come-back on the tv screen with upcoming drama serial "Jaan-e-Jahan", the actor announced on Tuesday. 
Abbasi informed his followers regarding his return to the TV screen on his official Instagram handle by sharing a teaser of an upcoming project.
He wrote in his post: "Happy to introduce you to the captivating world of our upcoming project Jaan-e-Jahan written by Rida Bilal, directed by Qasim Ali Mureed,".
He further wrote that "the drama is produced by Samina Humayun Saeed and Sana Shahnawaz coming soon on a TV screen near you."
The actor has showcased his acting talent in many well-known dramas before but had announced his decision to withdraw from the showbiz industry over a year ago to devote more of his time to religion.
The actor's last performance as Noori Natt in Bilal Lashari's 'The Legend of Maula Jatt', one of Pakistan's highest-grossing films of all time, had his fans gripped to the screen. He had starred alongside Fawad Khan and Mahira Khan in Lashari's magnum opus.
In an exclusive interview with Geo TV earlier, Abbasi had spoken of his role in "The Legend Maula Jatt" project that was touted as the game-changer and saviour of Pakistani cinema while dishing on the challenges he faced in the process of transforming into the barbaric Noori Natt.
"It takes a lot of guts to handle the kind of pressure that comes with such projects but you eventually get the courage to deal with it," Abbasi had said.
Abbasi had further added that if one chooses to do such projects then they must 'learn to tackle the challenges that come with it' while adding: "As for us; me and Bilal [Lashari], we have become immune to it now."
In pictures: PSL trophies over the years
A brand new trophy was unveiled for the eighth edition of the Pakistan Super League (PSL) by the Pakistan Cricket Board (PCB) on Thursday.
The 24-carat "Supernova Trophy" was revealed at the Shalimar Gardens in Lahore and has left fans reeling.
The PSL trophy is more than just an award, it is in many ways the biggest trophy a cricket team can win in Pakistan, given that in the last 8 years, PSL has come to be deeply loved by fans.
At such a time, let's take a look at the journey of PSL trophies over the years.
PSL 2016
PSL 2017
PSL 2018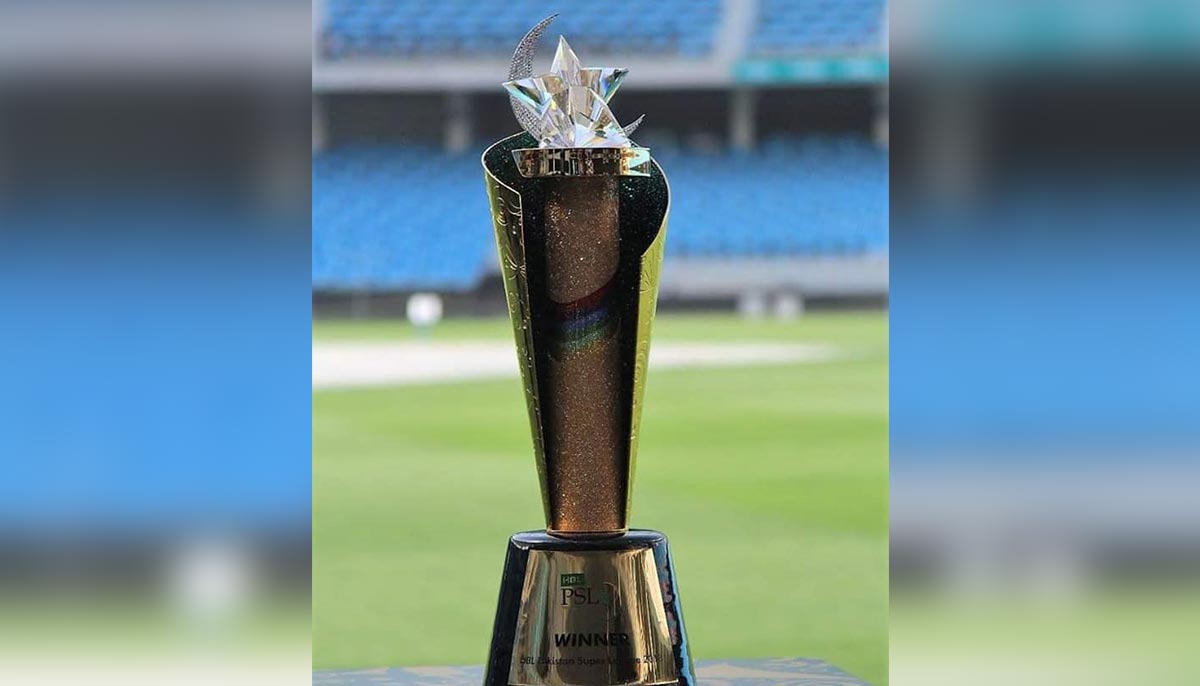 PSL 2019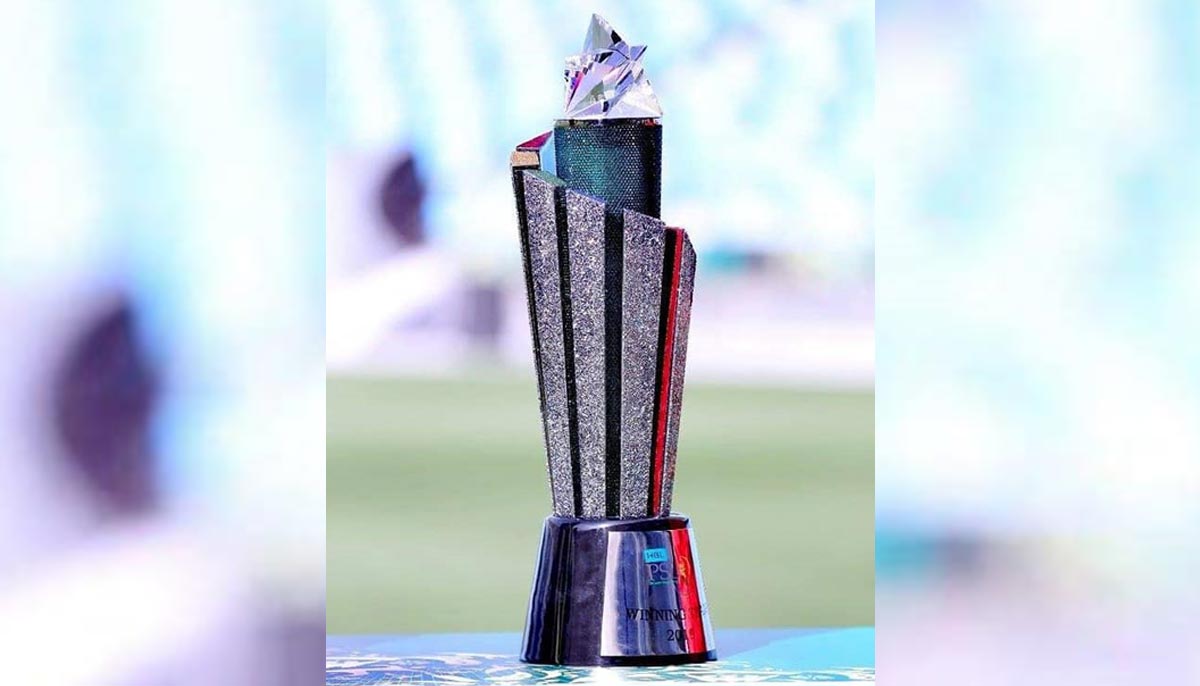 PSL 2020-2022
It must be noted that in 2020, the PCB announced that the PCB trophy revealed that year was here to stay. Therefore, between 2020 and 2022, the same trophy was used, and the winning team's name was embossed on it each of the three years.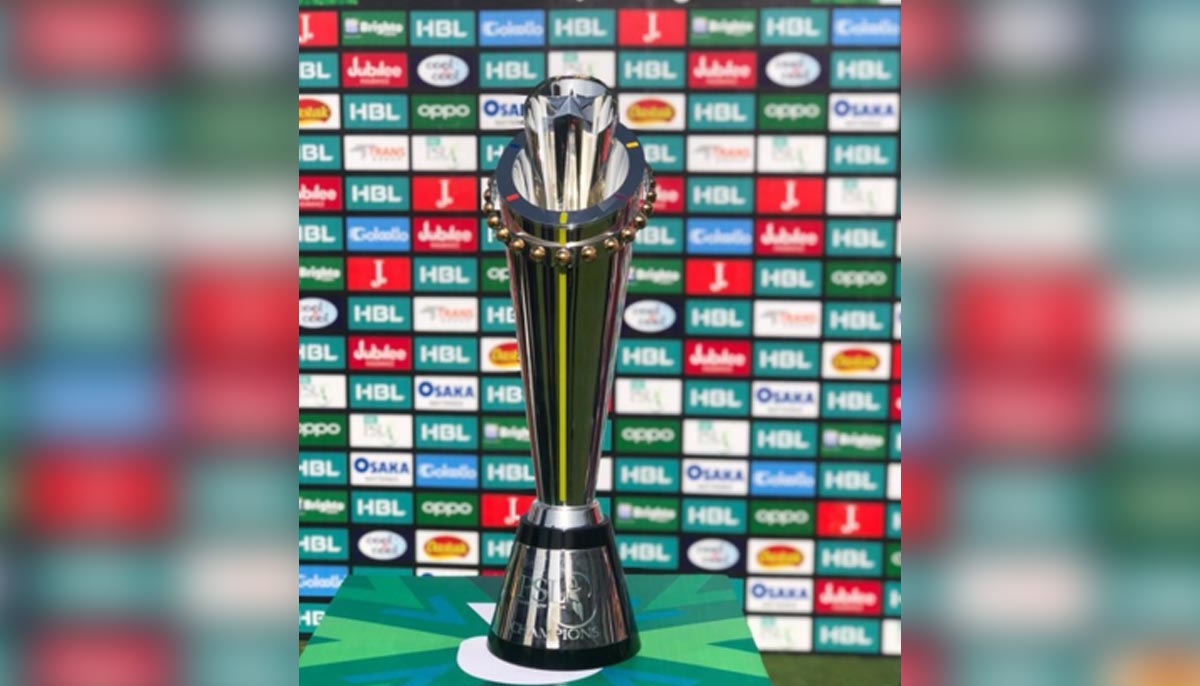 PSL 2023