Man's post about wife's battle with breast cancer moves internet
A man named Babar Sheikh has inspired many after posting about his wife's battle with cancer on social media.
Sheikh shared how, despite her disease, his wife Zahra Khan, continued her job and part-time business.
According to a LinkedIn post, Khan was diagnosed with stage 2 invasive ductal carcinoma, which is breast cancer, earlier this year.
After "countless hours of waiting in hospital lobbies and meeting numerous oncologists and breast surgeons", the couple's world collapsed.
Sheikh shared how the couple had to move in with their in-laws because of the extra care that Khan required.
He shared details about her chemotherapy struggles.
"A nerve-wracking 6 months of chemotherapy saw her lose her hair, not function for days after a chemo session, lose her taste of food or water for days on end and was general fatigue and lethargy," he wrote in the post.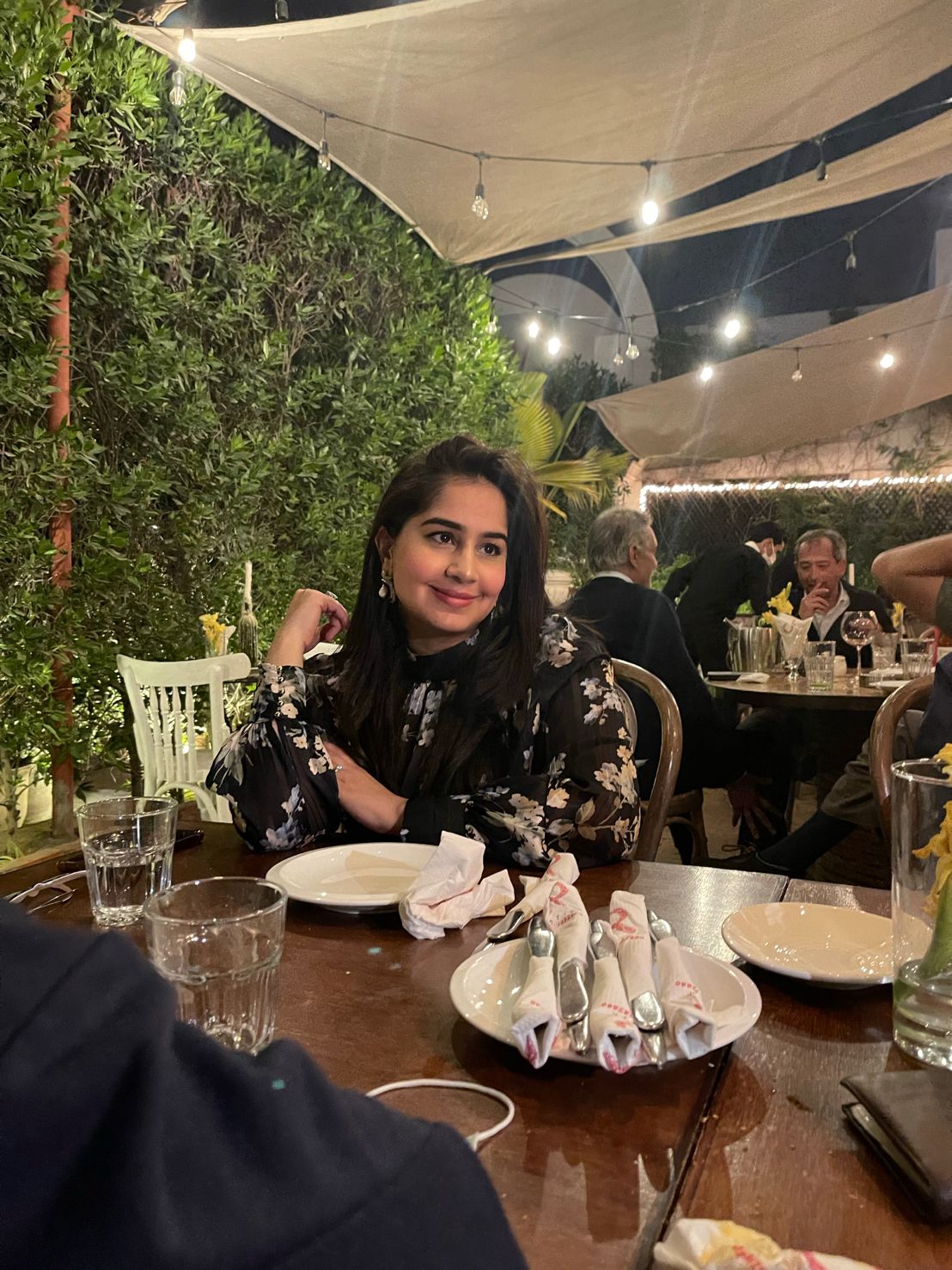 He praised his wife's courage saying that despite the challenges, she continued her job. From her bed, Khan grew her cheesecake business.
"A lesson in fighting with grace," Sheikh wrote.
He added that the support of families played a huge role. He said that they found an "overflow of kindness" from their close people at home and at work.
"A humbling reminder that there is so much good in this world."
The compassionate husband shared pictures of him and his wife and their transition during the period.
The post has garnered more than 67,000 likes since being posted and hundreds of comments and reshares.
Others shared their life stories and struggles in the comment section.
Terrorist who martyred two ISI officials in Khanewal gunned down in IBO
Terrorist was at large after killing security officials.
Security forces conduct joint operation to nab militant.
Niazi succumbs to injuries after being injured in fire exchange.
---
A terrorist who martyred Naveed Sadiq and Nasir Hussain — the director and inspector of the Inter-Services Intelligence's (ISI) Counter-Terrorism Wing — was gunned down by law enforcement agencies on Monday in an intelligence-based operation (IBO) in Khyber Pakhtunkhwa's (KP) Kurram Agency.
The slain terrorist, identified as Umar Niazi, was at large after he martyred the two ISI officials on January 3.
The security agencies arrested the terrorist with serious injuries following an exchange of fire. Niazi succumbed to his injuries after a while.
Intelligence agencies nabbed the terrorist before he could slip into Afghanistan.
Earlier this month, the terrorist martyred ISI officials Sadiq and Hussain when they were at a local hotel in Khanewal, Punjab.
Sadiq, meanwhile, was martyred in Khanewal at a time when he was on a mission to take down the network of a banned outfit operating from Afghanistan.
South Punjab Additional Inspector General of Police (AIGP) Sahabzada Shahzad Sultan said the perpetrators were on a motorcycle.
Both officials were posthumously awarded the Hilal-e-Shujaat and Tamgha-e-Shujaat.
Sadiq, who headed the ISI's CTD wing, was awarded the Sitara-e-Shujaat on March 23, 2021, in recognition of his bravery and courage against anti-national elements.
He joined the police force as a sub-inspector in 2002. After appearing for a high-level exam in 2009, he was appointed to the ISI, the premier intelligence agency, as the assistant director.
During his tenure, the spy agency official exposed key networks of banned outfits. After months of efforts, he gained access to the high command of Daesh. He also neutralised the terrorists after raiding and finding their ambush site in Faisalabad.
Islamabad court decides to indict Imran Khan in Toshakhana case
ISLAMABAD: A local court in Islamabad has decided to indict Pakistan Tehreek-e-Insaf (PTI) Chairman Imran Khan in the Toshakhana case.
The court has set February 7 as the date for the indictment of the PTI chairman.
Blast in Balochistan's Kachhi leaves one injured
Blast takes place in Kachhi district.
Police say explosives were placed on roadside.
Balochistan under constant terror attacks recently.
---
In yet another terror incident in the restive province of Balochistan, at least one person was injured after an explosion took place in the Kachhi district of the province, police said on Monday. 
The police told media persons that the explosives were placed on a roadside.
Balochistan has been under constant terror attacks recently with several incidents taking place in the province.
Bolan incident
Recently, at least 18 people were injured after a remote-control bomb detonated on a railway track in Bolan, forcing the train's engine and seven carriages off the track.
Railway authorities said that the injured had been shifted to Combined Military Hospital (CMH), Sibi.
The Jaffer Express train was travelling from Machh to Sibi, when the blast occurred, local authorities said.
"A relief train was dispatched from Sibi to rescue passengers of the train and bring them to Sibi safely. Passengers on the Jaffer Express coming from Peshawar to Machh were stopped at Sibi and are now being brought to Quetta via buses," they added.
According to Deputy Commissioner Kachhi Agha Samiullah, the blast was carried out by a remote-control device.
On the other hand, the carriages of the derailed train are being lifted from the railway track.
Terror attacks
In the annual report issued by the Centre for Research & Security Studies (CRSS), Balochistan suffered from 110 attacks last year, becoming the second most vulnerable province in the country.
Over 250 people lost their lives in terrorist attacks and counter-attacks, whereas over 200 sustained serious injuries in the province.
The last month of the year witnessed over two dozen attacks in quick succession, and that became one-fourth of the total fatalities that occurred in Balochistan, a province which has just 6% of the country's population.
According to reports, the Balochistan Liberation Army (BLA) and Baloch Nationalist Army (BNA), the terrorist organisations, are mainly involved in terror incidents in the area-wise largest province of the country. In Balochistan, at least 14 major attacks took place mostly on security forces targets.
Security forces remained the primary target of terrorist attacks in the province.