Finland crowned world´s happiest nation for fifth year
Finland has been crowned the happiest nation for the fifth time.
Afghanistan has again ranked as the unhappiest.
Among other things, Finland has low levels of crime and inequality.
---
HELSINKI: Finland has been named the world's happiest country for the fifth year running, in an annual UN-sponsored index that again ranked Afghanistan as the unhappiest, followed closely by Lebanon.
Serbia, Bulgaria and Romania recorded the biggest boosts in wellbeing. The largest falls in the World Happiness table, released on Friday, came in Lebanon, Venezuela and Afghanistan.
Lebanon, which is facing economic meltdown, fell to second from last on the index of 146 nations, just below Zimbabwe.
War-traumatised Afghanistan, already bottom of the table, has seen its humanitarian crisis deepen since the Taliban took power again last August.
UN agency UNICEF estimates one million children under five could die of hunger this winter if not aided.
"This (index) presents a stark reminder of the material and immaterial damage that war does to its many victims," co-author Jan-Emmanuel De Neve said.
The World Happiness Report, now in its 10th year, is based on people´s own assessment of their happiness, as well as economic and social data.
It assigns a happiness score on a scale of zero to 10, based on an average of data over a three-year period. This latest edition was completed before the Russian invasion of Ukraine.
Northern Europeans once again dominated the top spots — with the Danes second behind the Finns, followed by the Icelandic, the Swiss and the Dutch.
The United States rose three places to 16th, one ahead of Britain, while France climbed to 20th, its highest ranking yet.
As well as a personal sense of wellbeing, based on Gallup polls in each country, the happiness score takes account of GDP, social support, personal freedom and levels of corruption.
This year the authors also used data from social media to compare people's emotions before and after the Covid-19 pandemic. They found "strong increases in anxiety and sadness" in 18 countries but a fall in feelings of anger.
"The lesson of the World Happiness Report over the years is that social support, generosity to one another and honesty in government are crucial for wellbeing," report co-author Jeffrey Sachs wrote.
"World leaders should take heed."
The report raised some eyebrows when it first placed Finland at the top of its listings in 2018.
Many of the Nordic country's 5.5 million people describe themselves as taciturn and prone to melancholy, and admit to eyeing public displays of joyfulness with suspicion.
But the country of vast forests and lakes is also known for its well-functioning public services, ubiquitous saunas, widespread trust in authority and low levels of crime and inequality.
PSL 2023: Islamabad United win toss and put Multan Sultans to bat
In the 24th fixture of the eighth edition of the Pakistan Super League (PSL) at the Pindi Cricket Stadium in Rawalpindi, Islamabad United have won the toss and opted to bowl against Multan Sultans.
At the moment, United are in the second spot on the points table with 10 points, having lost only two of the seven matches they have played during the tournament so far.
The Sultans, with eight points, rank at number three — having won four of the seven matches they have played so far.
Playing XIs
Multan Sultans: Mohammad Rizwan (c), Shan Masood, Rilee Rossouw, David Miller, Tim David, Kieron Pollard, Anwar Ali, Usama Mir, Abbas Afridi, Mohammad Ilyas, Ihsanullah
Islamabad United: Alex Hales, Rahmanullah Gurbaz, Colin Munro, Shadab Khan (c), Azam Khan, Asif Ali, Faheem Ashraf, Mubasir Khan, Rumman Raees, Mohammad Wasim Jr, Fazalhaq Farooqi
Hamza Ali Abbasi to make TV comeback in serial 'Jaan-e-Jahan'
Renowned Pakistani film and television actor Hamza Ali Abbasi is all set to stage his come-back on the tv screen with upcoming drama serial "Jaan-e-Jahan", the actor announced on Tuesday. 
Abbasi informed his followers regarding his return to the TV screen on his official Instagram handle by sharing a teaser of an upcoming project.
He wrote in his post: "Happy to introduce you to the captivating world of our upcoming project Jaan-e-Jahan written by Rida Bilal, directed by Qasim Ali Mureed,".
He further wrote that "the drama is produced by Samina Humayun Saeed and Sana Shahnawaz coming soon on a TV screen near you."
The actor has showcased his acting talent in many well-known dramas before but had announced his decision to withdraw from the showbiz industry over a year ago to devote more of his time to religion.
The actor's last performance as Noori Natt in Bilal Lashari's 'The Legend of Maula Jatt', one of Pakistan's highest-grossing films of all time, had his fans gripped to the screen. He had starred alongside Fawad Khan and Mahira Khan in Lashari's magnum opus.
In an exclusive interview with Geo TV earlier, Abbasi had spoken of his role in "The Legend Maula Jatt" project that was touted as the game-changer and saviour of Pakistani cinema while dishing on the challenges he faced in the process of transforming into the barbaric Noori Natt.
"It takes a lot of guts to handle the kind of pressure that comes with such projects but you eventually get the courage to deal with it," Abbasi had said.
Abbasi had further added that if one chooses to do such projects then they must 'learn to tackle the challenges that come with it' while adding: "As for us; me and Bilal [Lashari], we have become immune to it now."
In pictures: PSL trophies over the years
A brand new trophy was unveiled for the eighth edition of the Pakistan Super League (PSL) by the Pakistan Cricket Board (PCB) on Thursday.
The 24-carat "Supernova Trophy" was revealed at the Shalimar Gardens in Lahore and has left fans reeling.
The PSL trophy is more than just an award, it is in many ways the biggest trophy a cricket team can win in Pakistan, given that in the last 8 years, PSL has come to be deeply loved by fans.
At such a time, let's take a look at the journey of PSL trophies over the years.
PSL 2016
PSL 2017
PSL 2018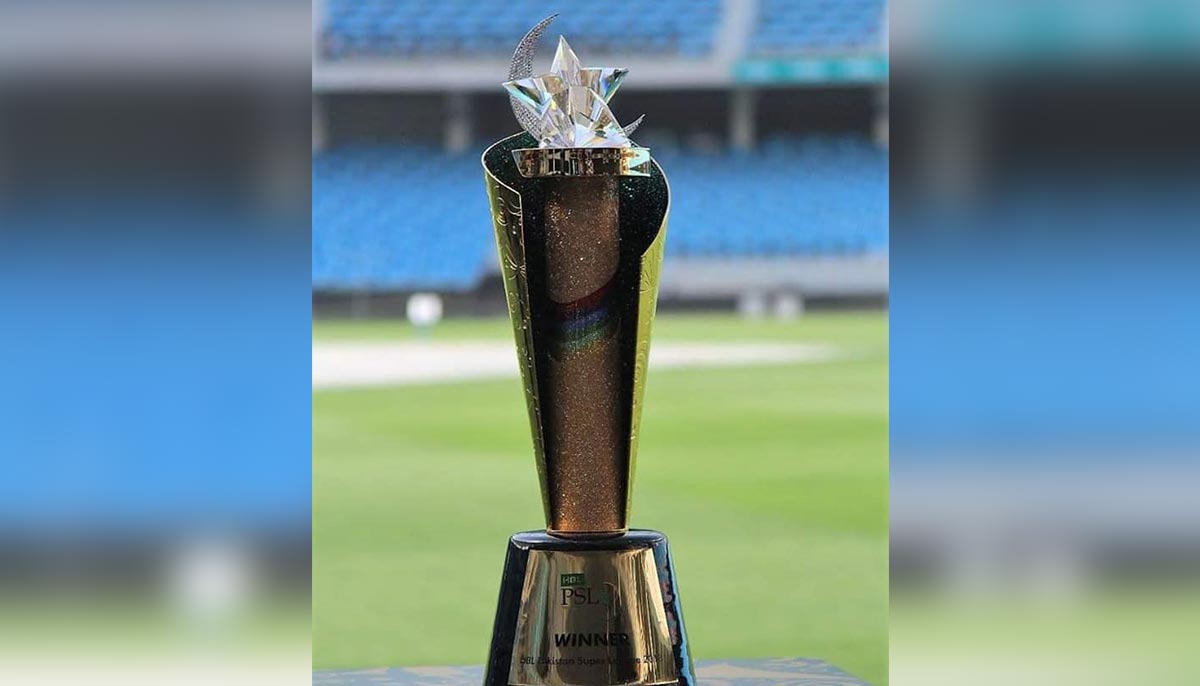 PSL 2019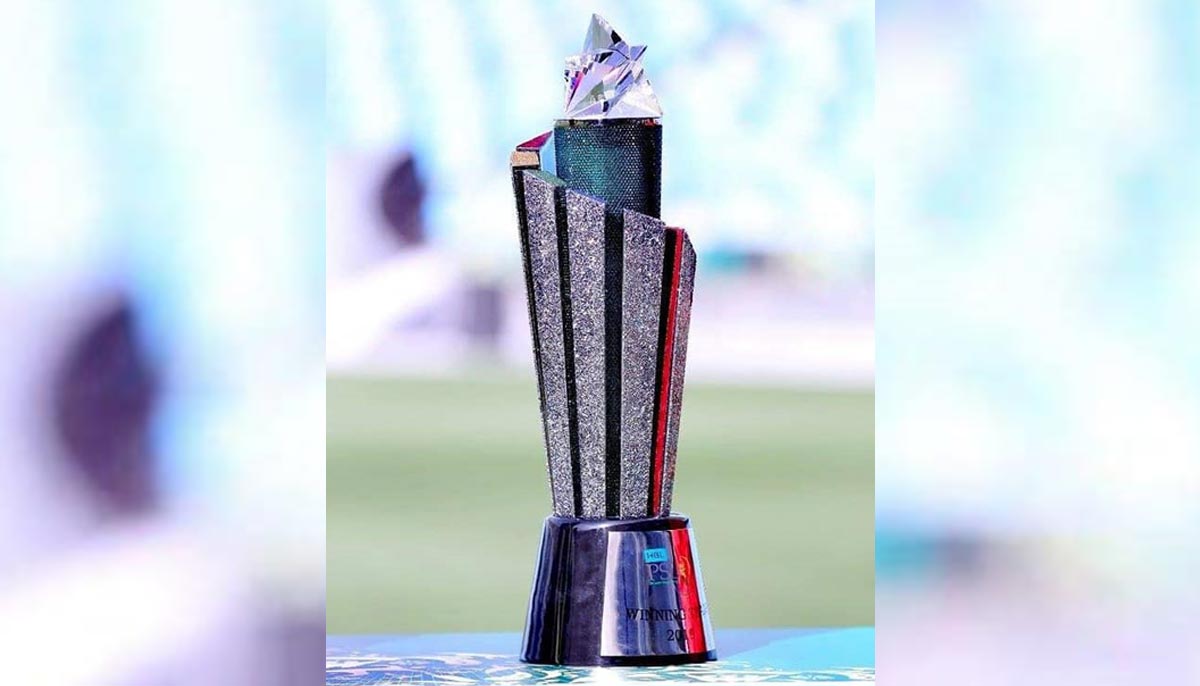 PSL 2020-2022
It must be noted that in 2020, the PCB announced that the PCB trophy revealed that year was here to stay. Therefore, between 2020 and 2022, the same trophy was used, and the winning team's name was embossed on it each of the three years.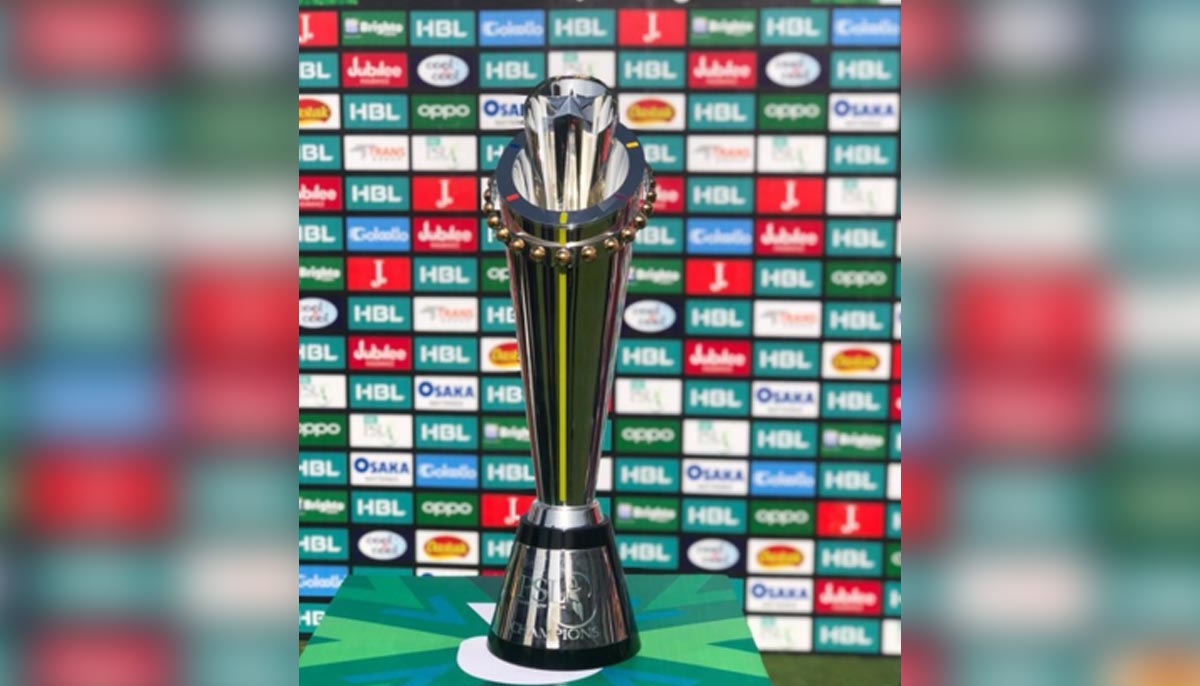 PSL 2023