Nasa finds evidence of Japanese lunar lander's crash on moon
In a major development, Nasa has found evidence of the hard landing of the Japanese lunar lander HAKUTO-R Mission 1, which crashed on the moon's surface a month earlier, reported CBS News Wednesday.
The Japanese moon lander, designed by the company ispace, was launched on December 11, 2022, and was to land in the moon's Atlas crater on April 25.
The ispace team said in a news release that the "lander's descent speed rapidly increased as it approached the moon. It then lost contact with Mission Control."
"Based on this, it has been determined that there is a high probability that the lander eventually made a hard landing on the Moon's surface," the company said.
On April 26, Nasa's Lunar Reconnaissance Orbiter, a robotic spacecraft orbiting around the moon with cameras provided topographic maps of the lunar surface, and captured 10 images around the landing site.
The 10 captured images and the one clicked before the landing helped scientists, operating the spacecraft, begin to look for the Japanese lander in a 28-by-25-mile region.
The team identified what NASA called "an unusual surface change" near where the lander was supposed to end up.
The photo by Nasa's orbiter shows "four prominent pieces of debris" and several changes in the lunar surface, including some changes that could indicate a small crater or pieces of the lander.
In a statement, Nasa said, "the photos are just the first step in the process. The site will be further analysed over the coming months."
According to the US space agency, the orbiter will make further observations of the site in different lighting conditions and from other angles.
Despite the crash, the company ispace is eyeing to launch further moon probes.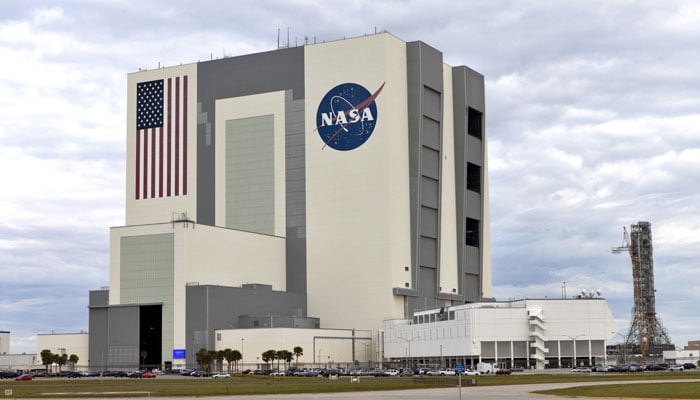 Takeshi Hakamada, founder and CEO of ispace, told CBS News before the failed launch that the company's goal is to help develop a lunar economy and create an infrastructure that will augment Nasa's Artemis programme and make it easier to access the surface of the moon.
Under the company's lunar mission, another lander is set to take another rover to the moon in 2024. The third mission is currently under preparation.
Hakamada said that if possible, the goal is to set "high-frequency transportation to the lunar surface to support scientific, exploration, and technology demonstration missions."
"We are planning to offer frequent missions to the surface. After 2025, we plan to offer two to three missions per year," said the CEO.
Nasa astronauts' food to get a taste-lift on top of added nutrition
In an attempt to meet the nutritional needs of astronauts in space, a New York-based company Air Company of Brooklyn founded a way to recycle astronauts-exhaled carbon dioxide in space to grow yeast-based nutrients for protein shakes designed to nourish crews on long-duration deep-space missions, reported Reuters.
The innovation of the company — which makes carbon-negative aviation fuel and is patented as AIRMADE technology — in food growth has put it in the finals of a Nasa-sponsored contest that encourages the development of next-generation technologies for meeting the food requirements of space crews.
According to the co-founder and Chief Technology Officer Stafford Sheehan that "it's definitely more nutritious than Tang," while referring to a powdered drink that gained traction in 1962 by John Glenn when he became the first American to orbit Earth.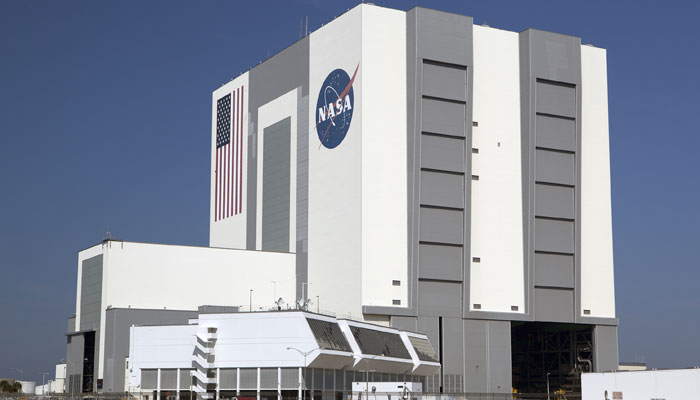 The contest Deep Space Food Challenge prompted Sheehan to modify his invention as a way of producing edible proteins, carbohydrates and fats from the same system.
Sheehan said he originally developed his carbon-conversion technology as a means of producing high-purity alcohols for jet fuel, perfume and vodka.
Taste and flavour of food
Sheehan, who has a doctorate in physical chemistry from Yale University, said: "The resulting single-cell protein drink entered in Nasa's contest has the consistency of a whey protein shake."
He compared the food flavour with seitan, a tofu-like food made from wheat gluten that has its origins in East Asian cuisine and was adopted by vegetarians as a meat substitute.
"And you get that sweet-tasting, almost malted flavour to it," Sheehan said.
Sheehan said: "Apart from protein drinks, the same process can be used to create more carbohydrate-heavy substitutes for bread, pasta and tortillas."
For the sake of culinary variety, he sees his smoothie being supplemented on missions by other sustainably produced comestibles.
The company was one of the eight winners which Nasa announced this month in the second phase of the competition with prize money of $750,000.
A final round of the Nasa competition is yet to take place.
Ralph Fritsche, space crop production manager at Nasa's Kennedy Space Center in Florida, said that human waste alone "is not the complete nutrient source that plants need to grow and thrive."
It is a grave challenge for Nasa to keep the astronauts well-nourished in space. Since the International Space Station (ISS) launch, the crew aboard relies on a diet mostly of packaged with some fresh produce delivered on regular re-supply missions.
According to Nasa, ISS teams also have experimented with growing a number of vegetables in orbit, including lettuce, cabbage, kale and chile peppers.
As Nasa planned for space exploratory missions to Mars and Beyond, it has become important for self-contained, low-waste food production which requires minimal resources.
Advances in space-based food production also have direct applications for feeding Earth's ever-growing population in an era when climate change is making food more scarce and harder to produce, Fritsche said.
"Controlled environment agriculture, the first modules we deploy on the moon, will have some similarity to the vertical farms that we'll have here on Earth," Fritsche said.
"We're not re-inventing products," Sheehan said, "we're just making them in a more sustainable way."
China sends first civilian to its Tiangong space station
As China plans to send a crewed mission to the moon by 2030, three astronauts including one civilian for the first time were sent to Chinese space outpost Tiangong space station Tuesday Jiuquan Satellite Launch Centre in northwest China.
China has poured billions of dollars into its space programme as Russia and US claim success in their space exploration activities.
The Shenzhou-16 crew took off atop a Long March 2F rocket as Zou Lipeng, director of the Jiuquan Satellite Launch Center regarded it a "complete success" and the "astronauts are in good condition."
The launch was attended by a large number of employees that were resided live year-round on the huge site, capturing pictures with the rocket in the background.
Commander Jing Haipeng was leading the mission which makes his fourth alongside engineer Zhu Yangzhu and Beihang University professor Gui Haichao, the first Chinese civilian in space.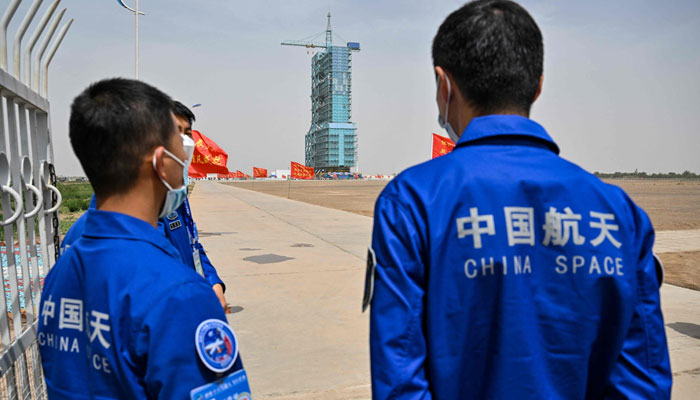 China became the third country to send humans into orbit and Tiangong is the crown jewel of its space programme, which has also landed robotic rovers on Mars — Zhurong (rover) — and the Moon.
According to AFP, the Shenzhou craft will dock at the space station's Tianhe core module.
After docking, the newly sent astronauts will meet their three colleagues from the Shenzhou-15 flight, who have been at the station for six months and will return to Earth in the coming days.
In the orbit, Shenzhou-16 will conduct several experiments, including "high-precision space time-frequency systems", general relativity, and into the origin of life, CMSA spokesperson Lin Xiqiang told reporters Monday.
The Chinese space station was resupplied with drinking water, clothing, food and propellant this month in preparation for Shenzhou-16's arrival.
An expert told AFP that Tuesday's mission represented "a regular crew rotation flight", but even that was significant.
"Accumulating depth of experience in human spaceflight operations is important and doesn't involve new spectacular milestones all the time," said Jonathan McDowell, an astronomer and astrophysicist at the Harvard-Smithsonian Center for Astrophysics.
Xi Jinping's space dream
Under Chinese President Xi Jinping, plans for China's "space dream" have begun to start rolling.
Beijing is eyeing to establish a lunar base and CMSA spokesman Lin on Monday reaffirmed Beijing's plan to land a manned mission there by 2030.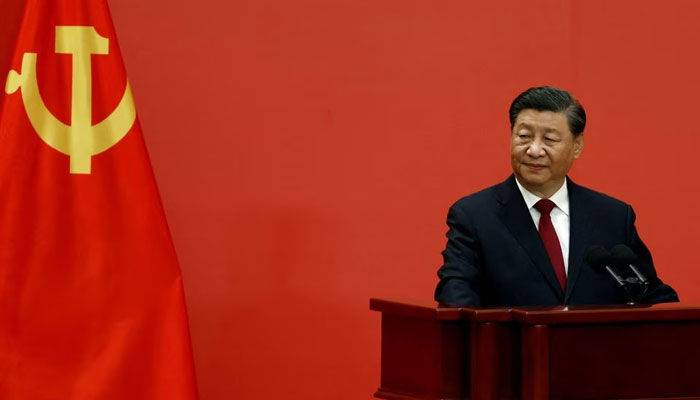 "The overall goal is to achieve China's first manned landing on the Moon by 2030 and carry out lunar scientific exploration and related technological experiments," CMSA said.
The final module of the T-shaped Tiangong — which means "heavenly palace" — successfully docked with the core structure last year.
According to Xinhua report, the station carries a number of pieces of cutting-edge scientific equipment including "the world's first space-based cold atomic clock system."
The Tiangong is likely to stay in low Earth orbit at between 400 and 450 kilometres (250 and 280 miles) above the planet for at least 10 years.
It is constantly crewed by rotating teams of three astronauts.
As Beijing does not have any plans to use Tiangong for global cooperation on the scale of the International Space Station (ISS), China said it is open to foreign collaboration.
China "is looking forward to and welcomes the participation of foreign astronauts in the country's space station flight missions," Lin said Monday.
China plans to send two crewed space missions to Tiangong every year, according to the CMSA.
The next will be Shenzhou-17, with an expected launch in October.
China has been effectively excluded from the ISS since 2011 when the US prohibited Nasa from keeping any engagement with the world's second-largest economy.
Study reveals how an ancient beast failed to survive millions of years ago
In a new revelation about the extinction of species from the earth roughly 252 million years ago, scientists said that the fossils excavated in South Africa provide insight into predators that over multiple generations migrated halfway around the world and ultimately failed to survive, reported Reuters.
It is believed that the mass extinction occurred due to global warming started after calamitous volcanism in Siberia and dooming perhaps 90% of species.
The extinction event that occurred even before the wiping out of dinosaurs — 66 million years ago — remained there for a longer time with species perishing one by one as conditions worsened.
This beast, a tiger-sized, sabre-toothed mammal forerunner called Inostrancevia, had been known only from fossils unearthed in Russia's northwestern corner bordering the Arctic Sea until new remains were discovered at a farm in central South Africa.
The research reveals that "the new fossils suggest that Inostrancevia left its place of origin and trekked over time — maybe hundreds or thousands of years — about 7,000 miles across Earth's ancient supercontinent Pangaea at a time when today's continents were united."
The findings of the research were published in the journal Current Biology.
The researchers noted that "Inostrancevia filled the ecological niche of a top predator in South Africa left vacant after four other species already had vanished."
Paleontologist Christian Kammerer of the North Carolina Museum of Natural Sciences and the lead author of the study said: "However, it did not survive long. Inostrancevia and all of its closest relatives disappeared in the mass extinction called the Great Dying."
"So, they have no living descendants, but they are a member of the larger group called synapsids, which includes mammals as living representatives," Kammerer added.
Inostrancevia is part of a collection of animals called protomammals that combine reptile-like and mammal-like features.
The research estimated that it was 10-13 feet (3-4 meters) long, roughly the size of a Siberian tiger, but with a proportionally larger and elongated skull as well as enormous, blade-like canine teeth.
"I suspect these animals primarily killed prey with their sabre-like canine fangs and either carved out chunks of meat with the serrated incisors or, if it was small enough, swallowed the prey whole," Kammerer said.
"Inostrancevia's body had an unusual posture typical of protomammals, not quite sprawling like a reptile or erect like a mammal but something in between, with sprawled forelimbs and mostly erect hind limbs. It also lacked the mammalian facial musculature and would not have produced milk," according to the scientists.
"Whether these animals were furry or not remains an open question," Kammerer said.
"They tend to take a relatively long time to mature and have few offspring. When ecosystems are disrupted and prey supplies are reduced or available habitat is limited, top predators are disproportionately affected," Kammerer said.
The researchers see similar conditions between the Permian crisis and today's human-induced climate change.
"The hardship these species faced was a direct result of a global-warming climate crisis, so they really had no choice but to adapt to it or go extinct. This is clear by evidence of their brief perseverance in spite of these conditions, but eventually, they disappeared one by one," said palaeontologist and study co-author Pia Viglietti of the Field Museum in Chicago.
"Unlike our Permian predecessors," Viglietti added, "we actually have the ability to do something to prevent this kind of ecosystem crisis from happening again."